Creating connections to the natural world.
Tammi is enamoured with our native orchids and believes that part of her role as an artist is to highlight their often-unseen splendour. Drawing attention to the abundant beauty within nature, she hopes will cultivate a desire to be connected to our natural environment and motivated to protect and save it.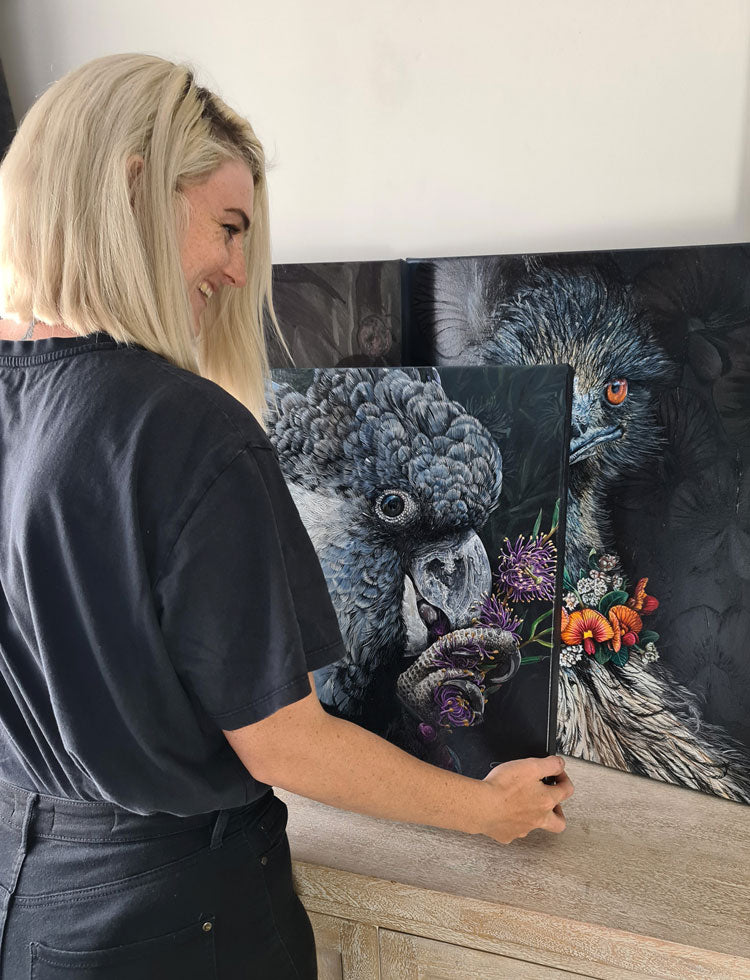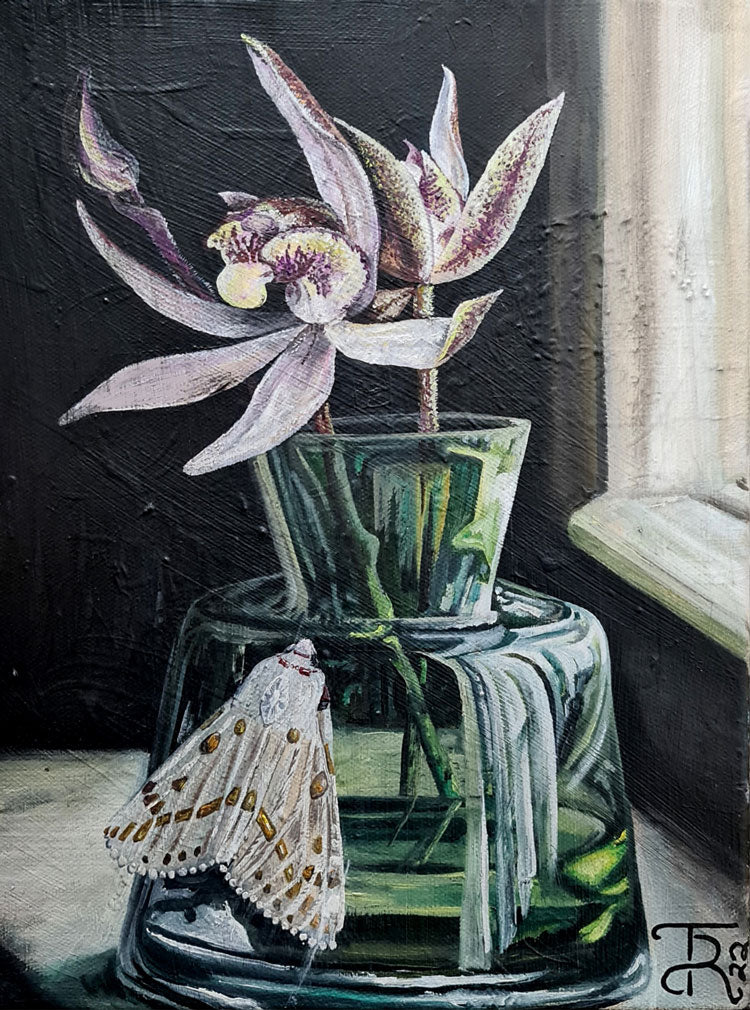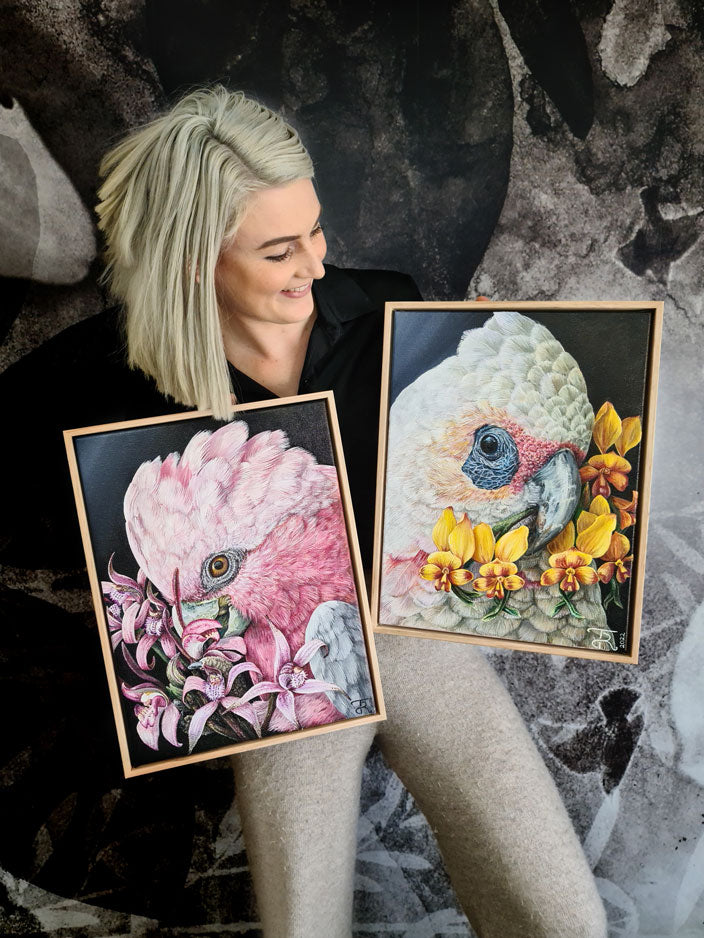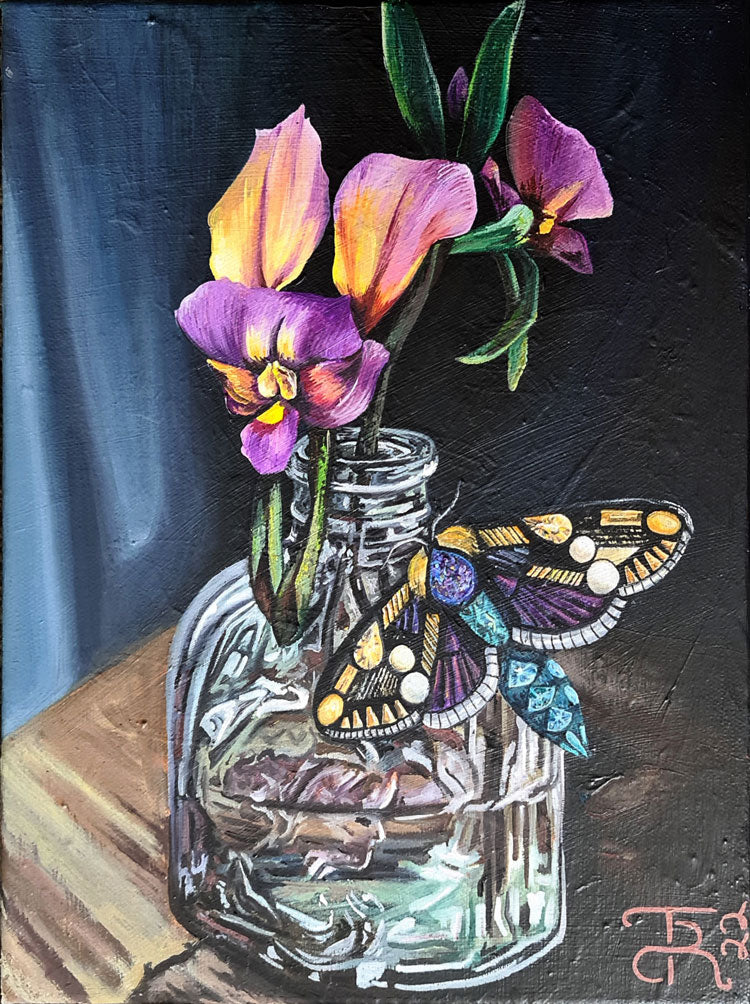 Tamm's work mainly depicts wildflowers composed in surreal arrangements.
Tammi draws on her design skills, stitching together reference photos, to help create the concepts formulated in her imagination. Using fine attention to detail, paying particular attention to light and shadows, Tammi creates exquisitely beautiful paintings that live at the intersection of science and imagination. She paints hyper realistic flora and fauna, capturing their true form in both a scientific and artistic way.
Be Inspired
Tammi's artwork aims to be both engaging and educating, hung on your walls it will entrance the eye while also inspiring the soul. 
SHOP COLLECTIONS